Indonesia's ultimate summer festival, We The Fest combines the likes of good music, vibrant colours, elements of art, and tasty food. With over 60,000 festival goers from 30 different countries attending the festival in 2018, this year's We The Fest is sure to bring it even bigger, and better. Always taking it one step higher with each year, the 3 day festival that takes place in JI Expo Kemayoran is just around the corner. The 6th edition of We The Fest, which takes place on the 19th, 20th, and 21st July 2019, will feature A-list performers like Troye Sivan, Travis, Rae Sremmurd, Barasuara, Dewa 19, Tulus, and a number of other big hits.
Going to a festival of this size can really work up an appetite. Lucky for all the festival-goers, WTF has a special zone among many other that showcases all the best offerings from Ismaya Group's beloved restaurants. Pampering your palate with delectables made perfect for WTF 2019, is our Eats & Beats zone which allows you to take a break and have a bite or two before going back to the frenzy.
Here are our must-try items from Eats & Beats: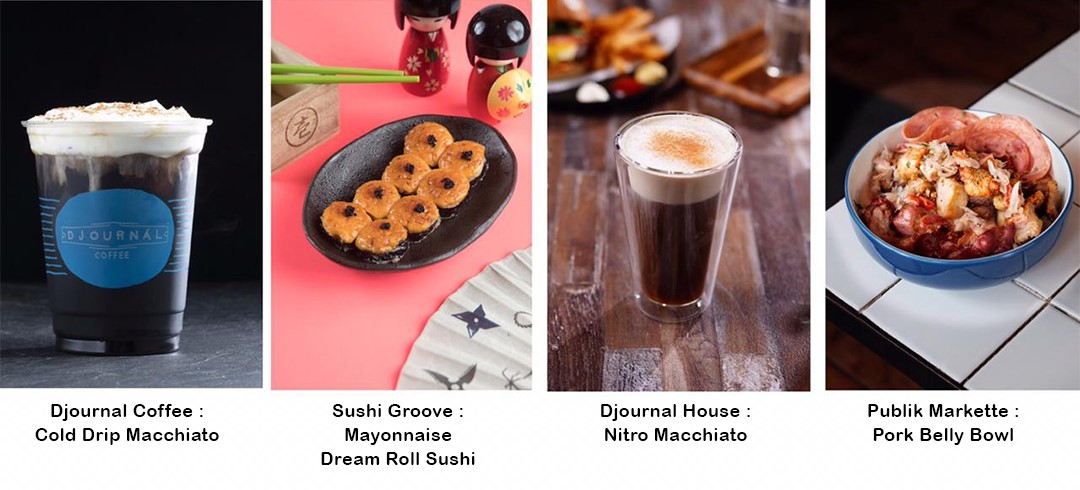 For those who have yet to secure tickets for WTF 2019, good news! Eats & Beats is giving away VIB tickets with a chance to meet & greet your favourite performers. Click here to find out how!
Also don't forget to check out other exciting areas that we have in store: Art Village, WTF Park, WTF Cinema Club, Ladies Lounge, and many more.