By now we're all familiar with Mr. Fox, the charming, witty, and alluring character with his endless love for travel, food, and cocktails. Paramount to his love of all things unique, his globetrotter traits saw him travel all through Asia. Not only did he come back with a very visible tan, but he also brought a vast collection of mouth-watering recipes that he cannot wait to share with his guests at his homes both in Jakarta and Surabaya.
It all began when Mr. Fox grew tired of his usual mundane surroundings. He found himself taking a spontaneous trip across his home country of Indonesia where he stumbled upon some of the most delicious traditional dishes. Too engulfed in the amazing flavours, Mr. Fox wasn't satisfied with one cuisine. In his usual fashion, he flew to one of his favourite destinations in the world: Japan. In between searching for the perfect pocket watch and choosing the most enchanting top hat, he couldn't help but ignore the cuisine around him. His Japanese cuisine-happy belly love all the Donburis he tried. Still itching for travel, Mr, Fox decided to stop over in Vietnam on his way home, always hungry for more. On the streets of Hanoi he was flabbergasted by the depth in flavour of the street food snacks he purchased on a whim.
Coming home, Mr. Fox was so incredibly inspired by the food he tasted on his travel and created a menu that commemorates his trip across Asia. Check out the whole selection of the new menu below:
Appetizer:
-Pork Belly Cakwe Banh Mi: Crispy Cakwe, Pork Belly Confit, Pickled Carrots and Onions
-Vietnamese Chicken Satay: Pomelo Salad, Fresh Coriander and Basil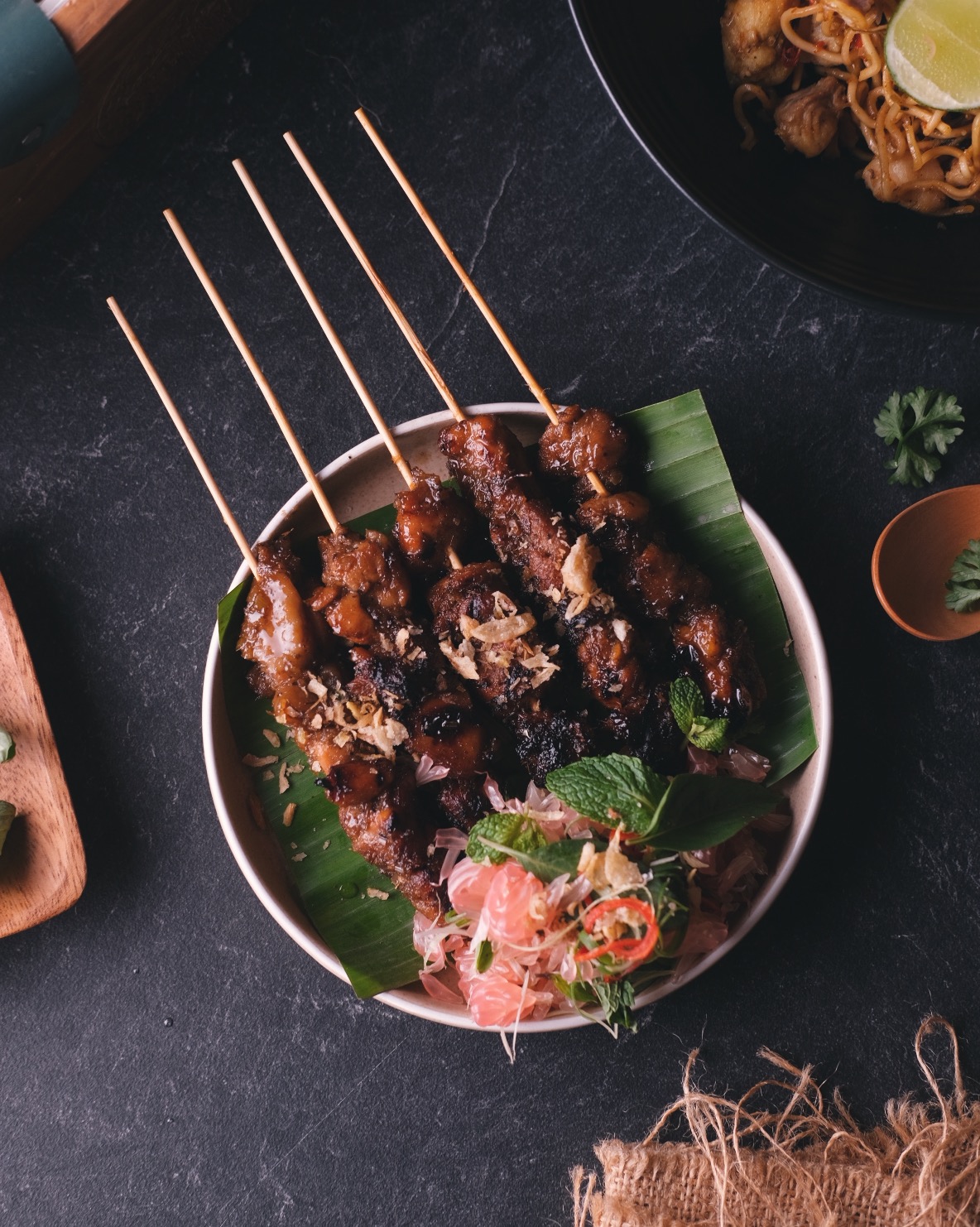 Main Course:
-Short Ribs Soto Betawi: US Short Ribs, Baby Potatoes, Cherry Tomatoes, Steamed Rice
-Not Your Ordinary Brown Butter Chicken: Garlic Rice Stuffing, Salted Duck Egg, Chinese Sausage
-Crispy Bebek Bali: Deep Fried Betutu-braised Half Duck, Sambal Kecicang, Hainan Corn Rice
-Wagyu Yakiniku Donburi: Garlic Nori Rice, Yakiniku Wagyu Beef, Poached Egg

Dessert:

-Apple Pie Parfait: Caramelized Apples, Vanilla Ice Cream, Oat Crumble, Honey Butter Chips
Having a whole new menu at his humble home all inspired from his recent travels to Asia, Mr. Fox continues to intrigue the city with amazing flavours and selection of delicacies. Inviting the city to tune in to his always interesting stories, Mr. Fox welcomes everyone to his humble home - because if one thing stays true, it is that Mr. Fox loves you.
Mr. Fox
Working Hours: Sunday- Wednesday 11 A.M. - 1 A.M | Thursday - Saturday 11 A.M - 2 A.M
Instagram : @hello.mrfox Website : www.ismaya.com/mr-fox
Address : The Energy Building Ground Floor, Jl. Jend. Sudirman Kav. 52-53, SCBD, Jakarta Selatan 12190
Book now at : Mr.Fox