It isn't often that Valentine's Day and Chinese New Year fall on the same weekend. This means that there are some exciting ways to spend the long weekend to not only welcome the Metal Ox, but also celebrate the day of love.
Hello Lunar New Year!
Is it really Chinese New Year if you aren't feasting? From Social House's family to yours, celebrate the new year with a delectable array of elevated CNY classics like Duck Scallion Pancakes, Kung Pao Chicken, and Hainan Chicken Rice.
There's no bad time for wine!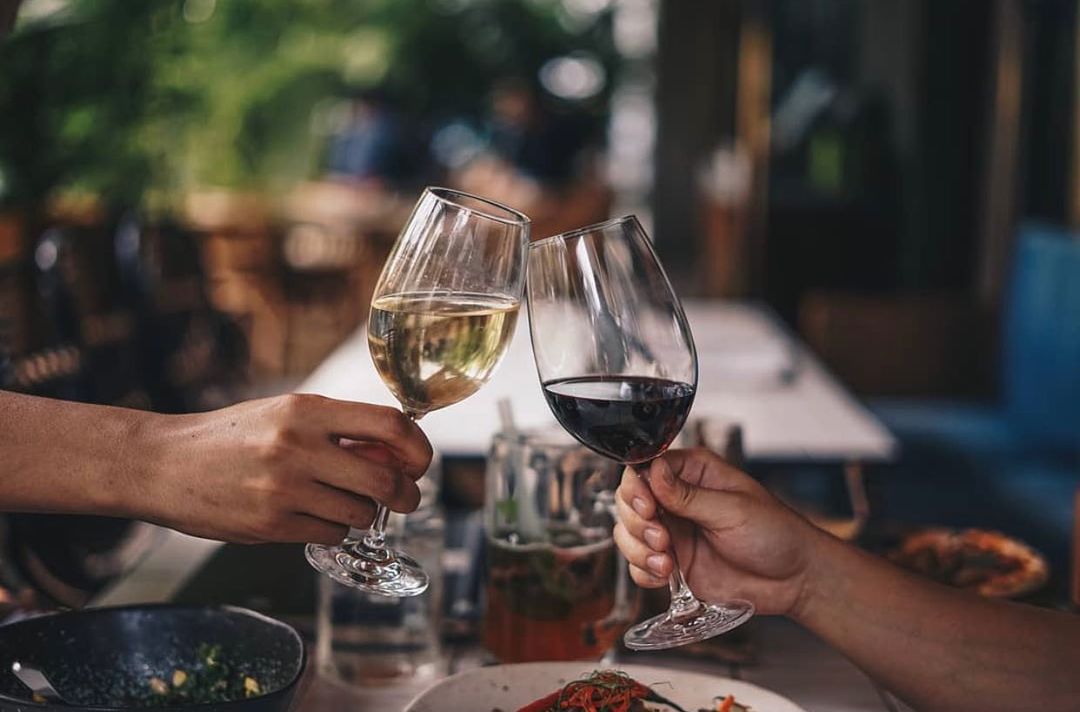 Whether you're taken, single, looking, or anything in between, there is always a good excuse to have a glass of wine... or three. Publik Markette is celebrating Valentine's day with our favorite aphrodisiac - free flow wine for only IDR 225K++/pax!
Turn up the tunes!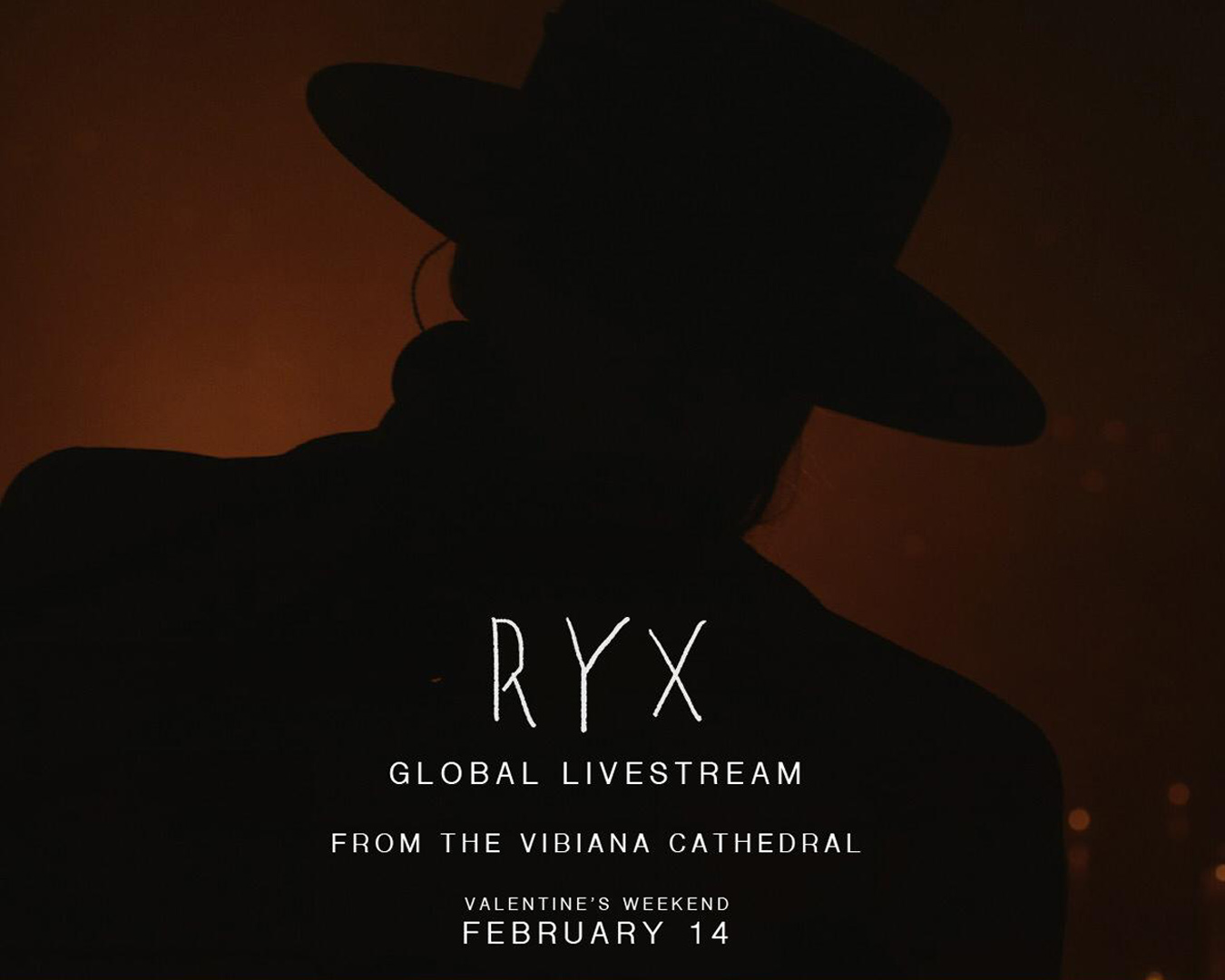 Good music is conducive to good vibes, right? Whether you're hanging with some friends or just chilling at home, a chilled mood is a must. Luckily, Australian musician RY X is having an intimate performance on the 14th of February for a dose of ambient pop and indietronica.
Party with us - virtually!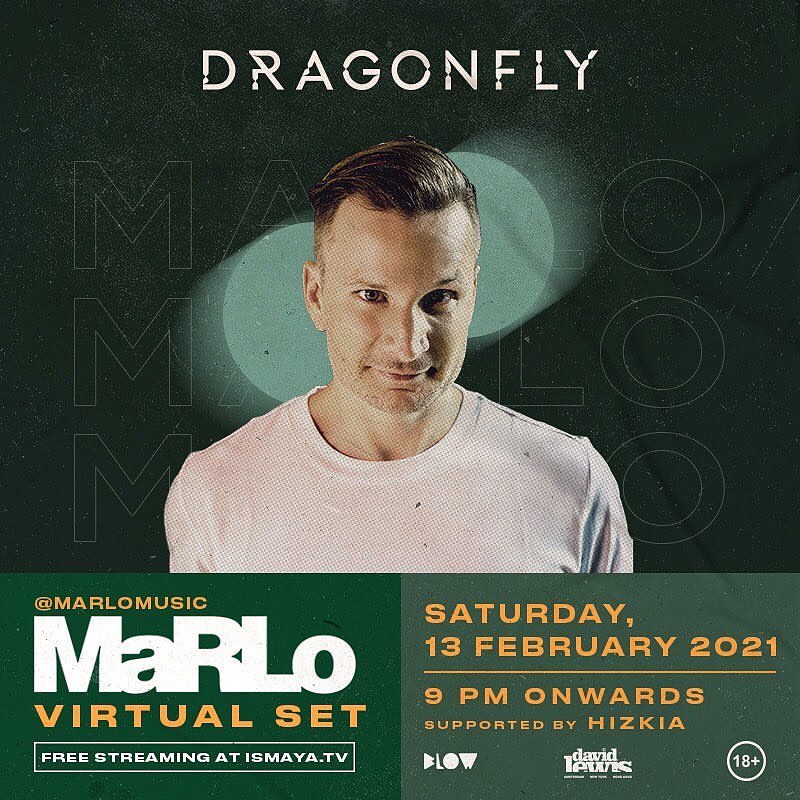 If EDM is more your speed, join our virtual party with Australian DJ MaRLo on the 13th of February! Turn up during the long weekend by ordering in some good food, listening to some good music, and spending time with good company. Also there might be a little prize in store for lucky winners!
Feeling lucky?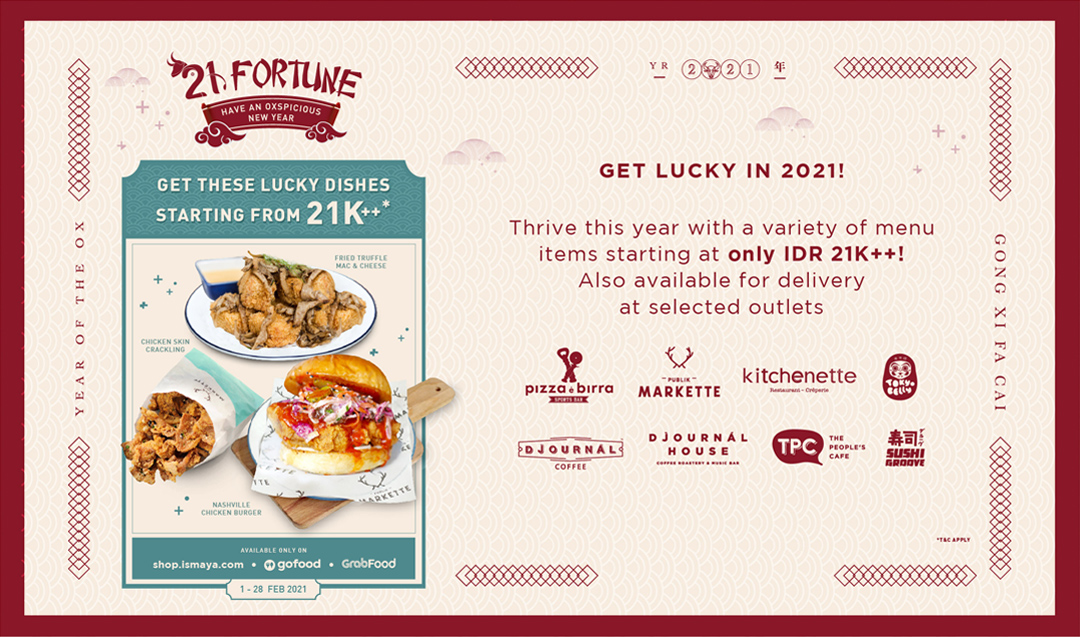 Not only can you get some menu items for IDR 21K++, but you can also win a year's supply of our iconic dishes! We're taking Lunar New Year very seriously this year - with 21 Fortune, catch an Ox on our favorite outlet's Instagram page for a chance to eat all the Chocolate Lava Cakes your heart desires until 2022!
Keep Valentine's day foxy!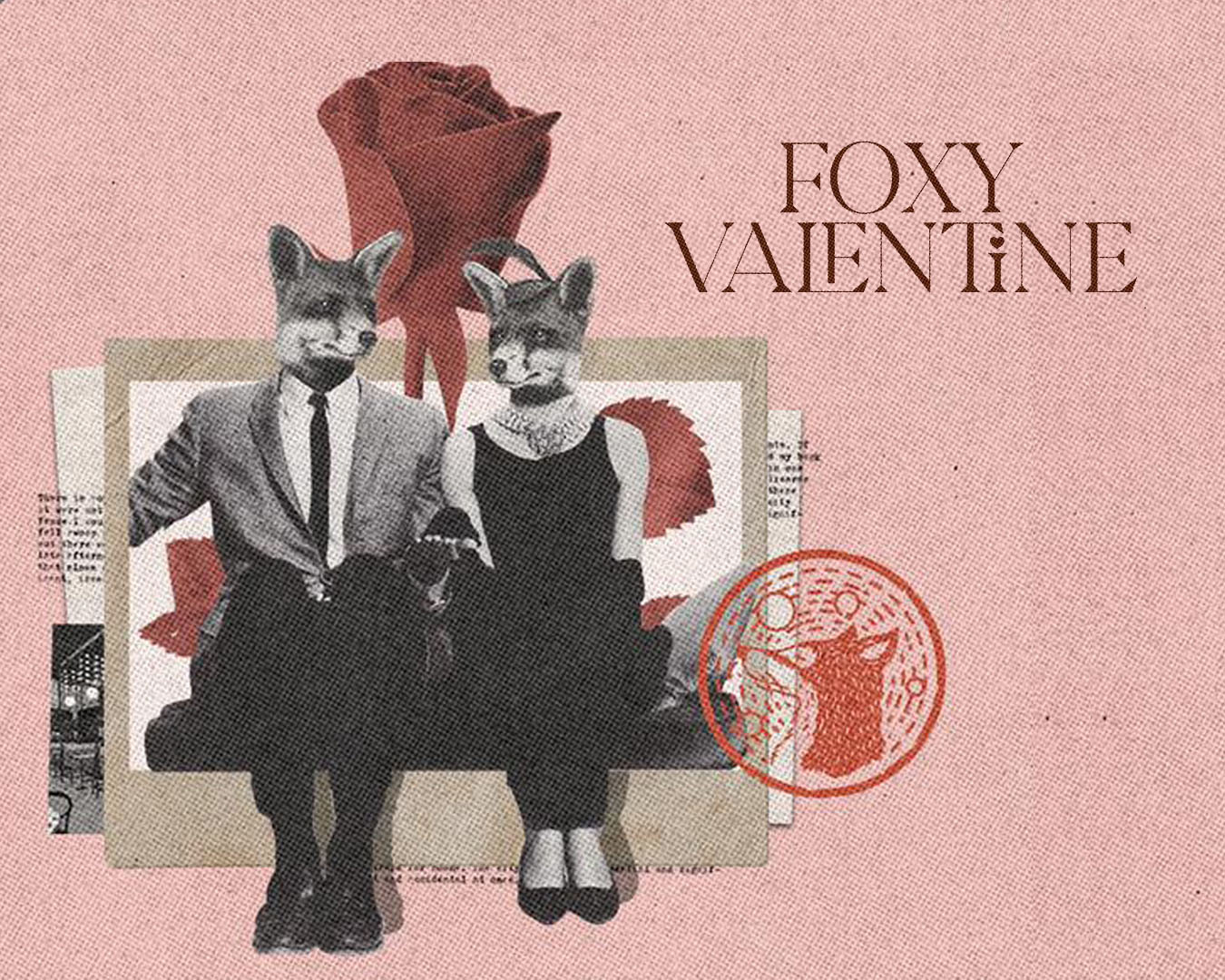 Surabayans - here's a special one for you. While our foxy friend is on the run, his inner circle in Surabaya wants to make sure you have a good time on the day of love. Check out their delicious set menu featuring the likes of Wagyu 9+ Flap and Rujak Foie Gras to elevate your typical Valentine's day date.
If you're excited to see what else we have in store for the future, follow @ismaya on Instagram or visit our website.