We know how frustrating life can be when you have to work five days a week, getting up at 6 AM, and facing Jakarta city's rush hour traffic every day. Well, your answer and escape from your stressful life may come in the form of a chicken… butter chicken pot pie to be exact. If the perfect way to heal yourself is through your stomach, then let Gunpowder Kitchen and Bar help you find the light.
Look at the bright side
First off, we all should look at the bright side and see things in a positive way. Which is why you should order the popular Indian street food and one of Gunpowder's must-try appetizers - Pani Puri Poppers. These colorful and bright puffed puri bites of charred chicken and potatoes paired with the invigorating mango and mint dressing are set to tickle your taste buds and leave you feeling positive and radiant!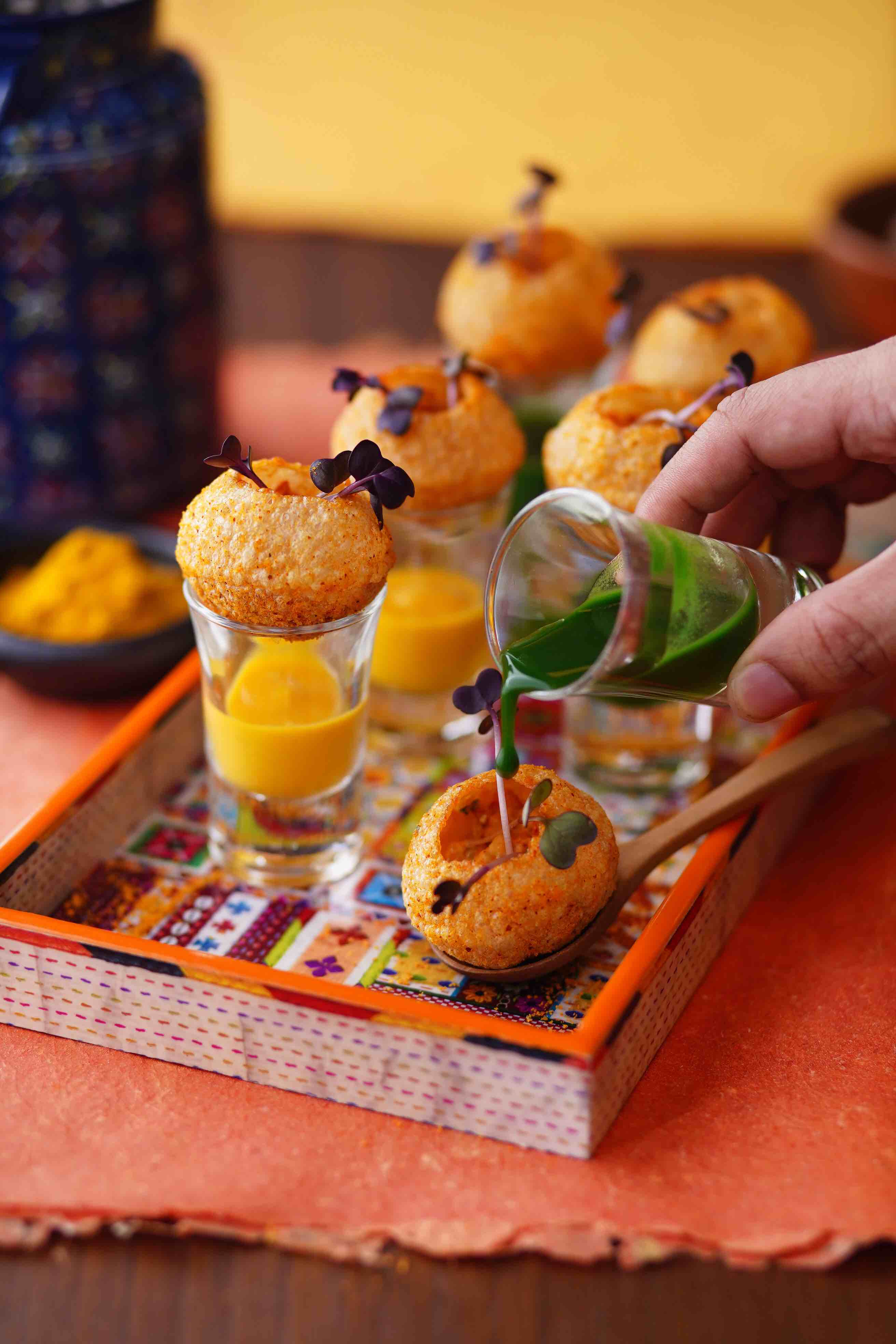 Worry less, dance more
What a perfect chance to shake all your worries while we celebrate the grand opening of Gunpowder Kitchen and Bar. We're gonna be having #GunpowderChallenge on TikTok! Everyone residing in Jakarta can participate by uploading their video showing their dance routine to the song 'Koi Mil Gaya' to their TikTok account with including the hashtag. The winner of this challenge will win the grand total of IDR 2 million in ISMAYA gift card! For more info click here.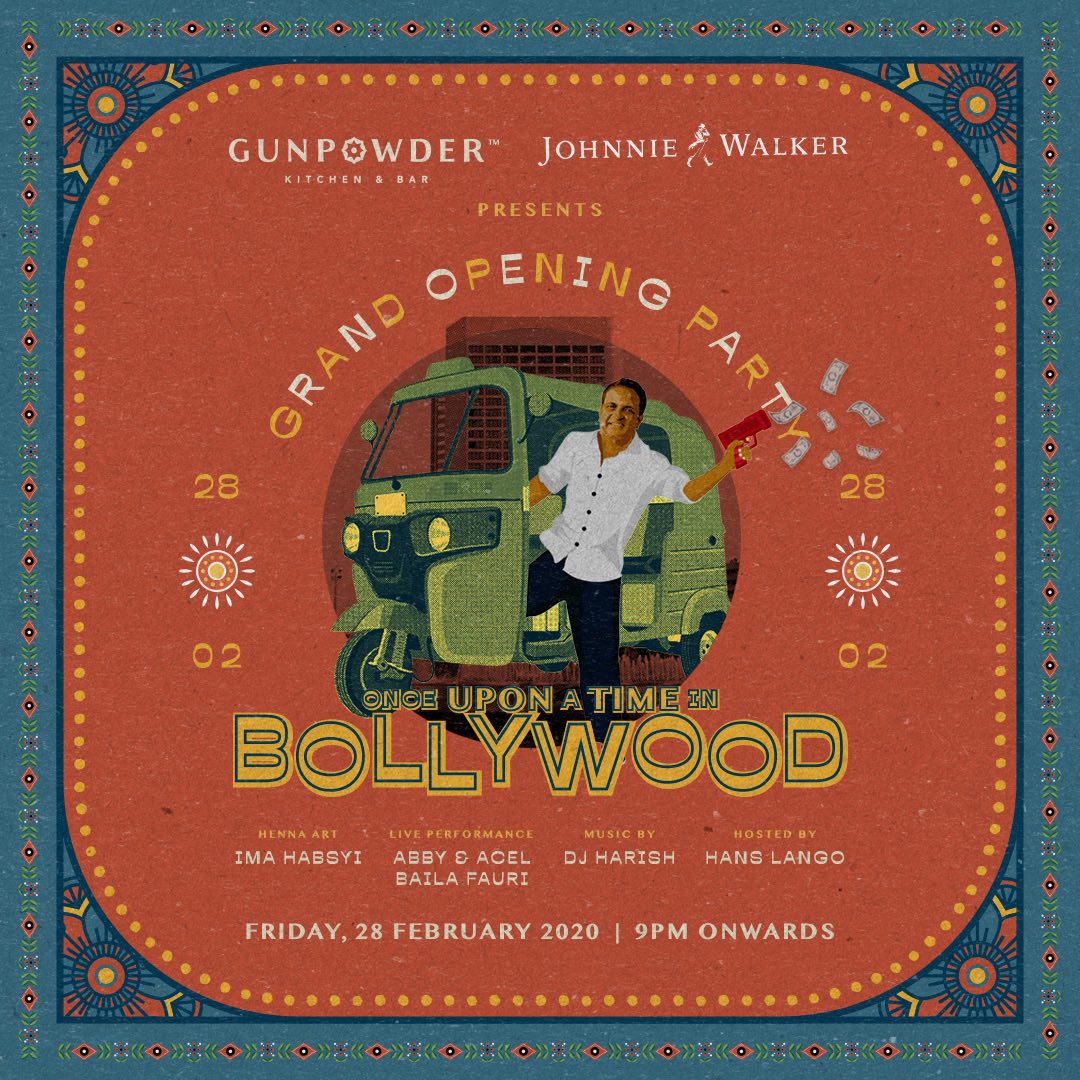 Why eat humble pie, when you can eat Butter Chicken Pot Pie?
Let's face it. Sometimes in life, we may have to eat a slice of humble pie or two. But lucky for you, the only thing you'll face is Gunpowder's butter chicken pot pie, the ultimate comfort food for your stressful week. The chicken is cooked in whole spices tomato gravy and presented in a flaky puff pastry that will definitely fill up your tummy in the best possible way.
Stressed is dessert spelled backwards
Researchers have found that eating something sweet may decrease the production of the stress-related hormone. So, to officially end your agony and distress, there's nothing better than the Chai Creme Brulee at Gunpowder. If you are a self-proclaimed tea enthusiast, then this masala tea-infused custard with caramelized brown sugar crust is the perfect choice for you. It will leave you feeling fresh and fired up to face life's never-ending challenges.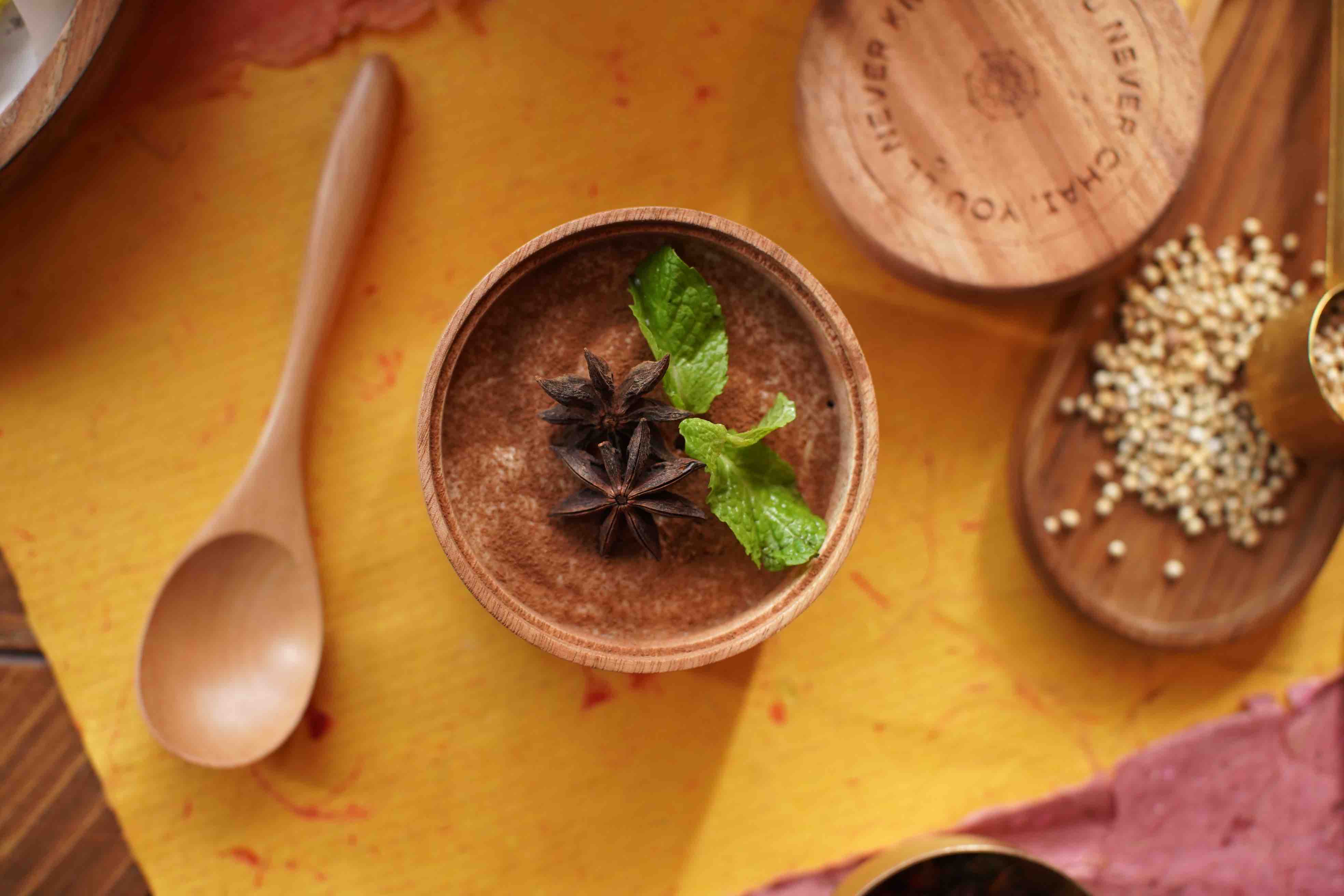 Stop and smell the roses
Put down the heavy burden of worrying and simply live in the now. When was the last time you ever stopped and enjoyed what you are doing? Find the beauty of your life with each sip of The Gunpowder cocktail while you sit by the bar with the breathtaking view. This cooling concoction utilizes forest berry tea-infused gin, rooh afza, rose essence and multiple aromatic botanicals. It's ready to remind you that sometimes you just gotta relax and appreciate the life that you have.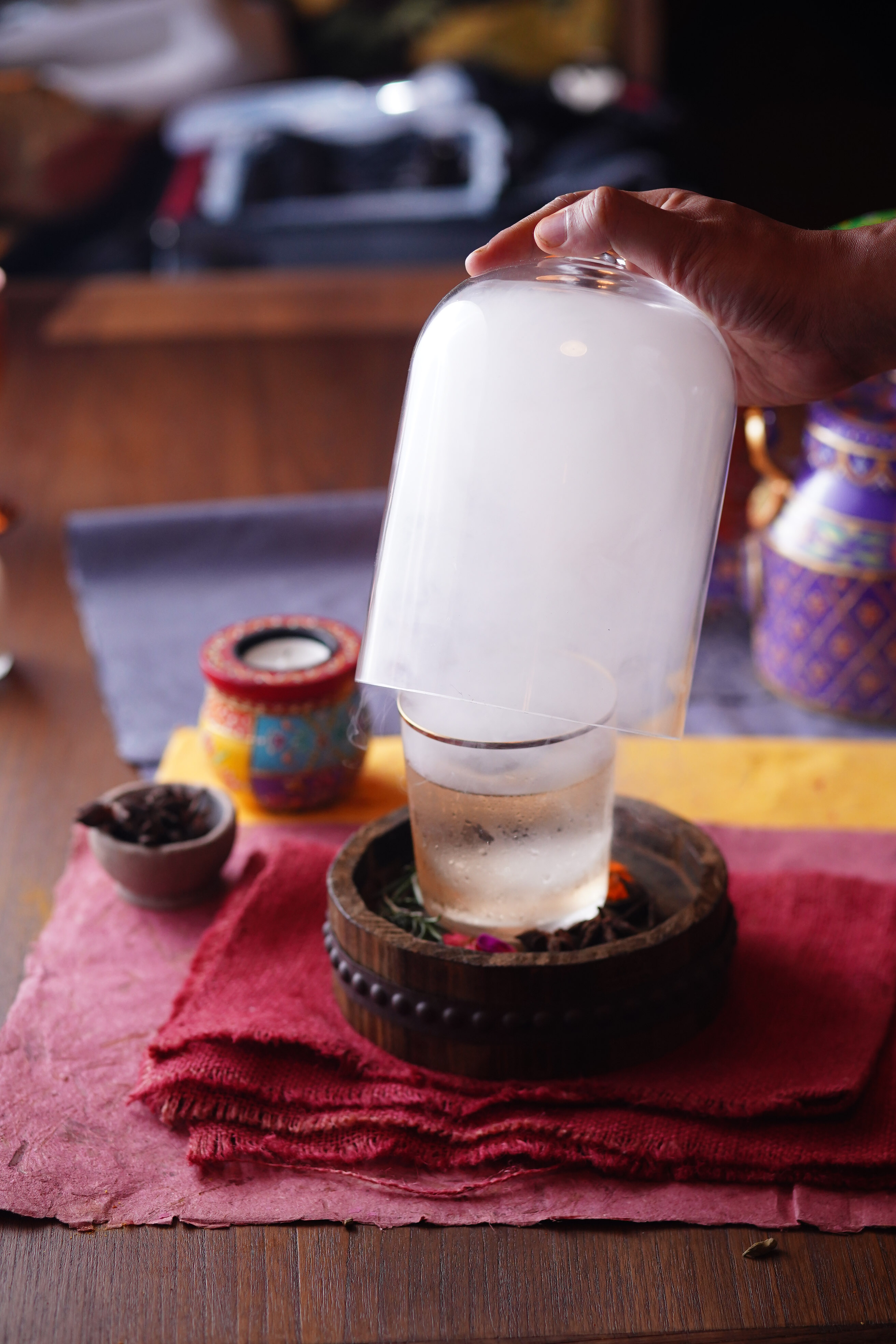 Life's a climb, but the view's great
And what greater view can you get than the one from the Gunpowder lounge? The iconic view of the 'Selamat Datang' monument of Jakarta complements your revitalizing journey with Gunpowder's rich flavors. As you take pleasure in the unbeatable view of Bundaran HI, it'll guarantee to distract you from thinking about your nagging clients or troublesome co-workers.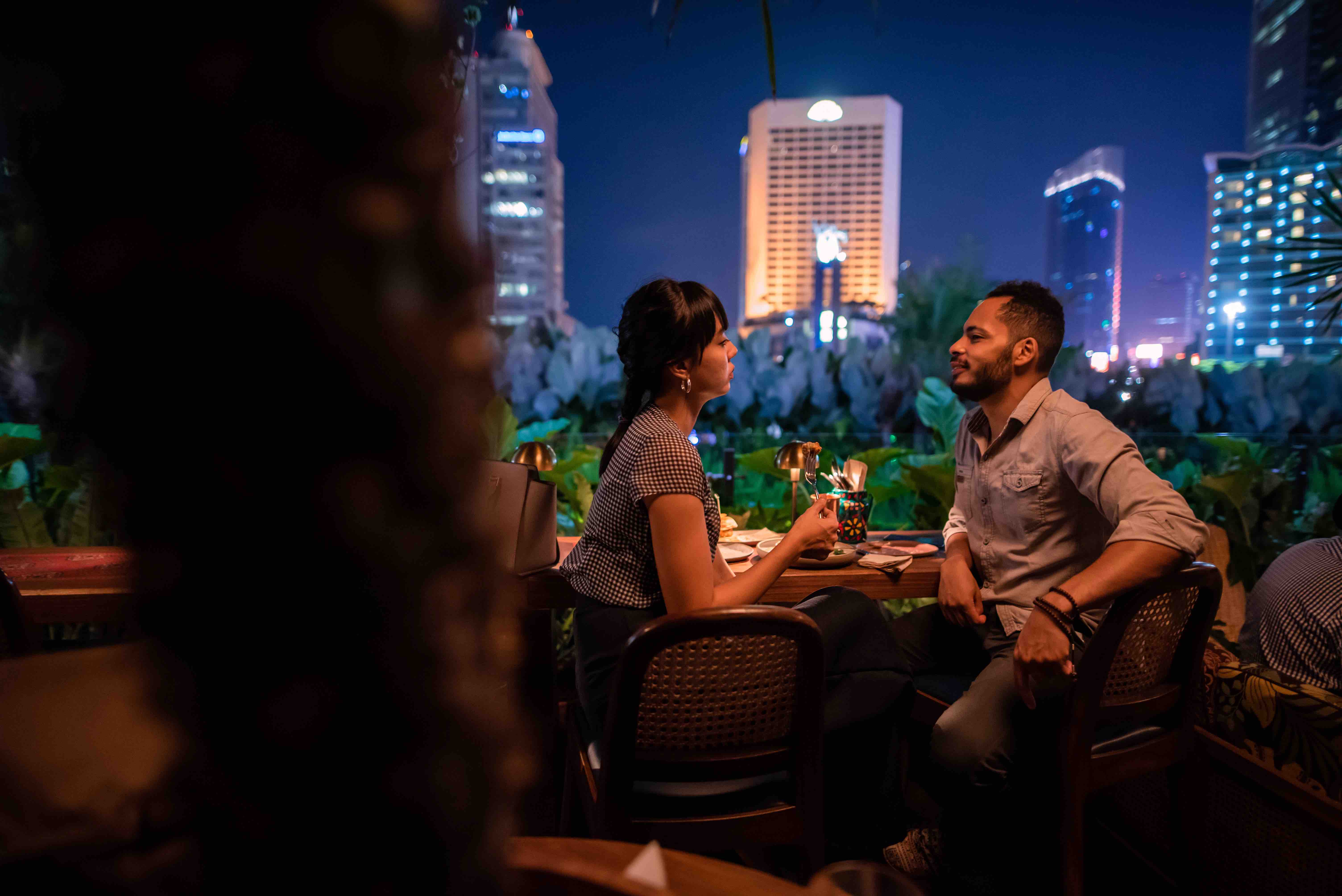 One good thing about music, when it hits you, you can feel no pain
Gunpowder offers you exhilarating live music every Wednesday, Friday, and Saturday that will make you instantly forget all your problems and tells you that life is all about living in the moment.
Wine Body and Soul Wednesday is set to thrill your Wednesday with groovy acoustic tunes by Au Revoir and Lucy.
Chalo, It's Friday features an R&B DJ set to spice up your Friday night with your friends. While Slumdog Saturday comes with a Hip Hop DJ set, ready to elevate your weekend with some fun beats for you to unwind.
Now that you are filled with new energy and a happy tummy, you are set to conquer the world once more! Find us at Plaza Indonesia's first floor and don't forget to follow us at our Instagram @gunpowder.kitchenbar to stay up-to-date. Visit our website here and book your table now.